Meet Dr. Connor Kaminski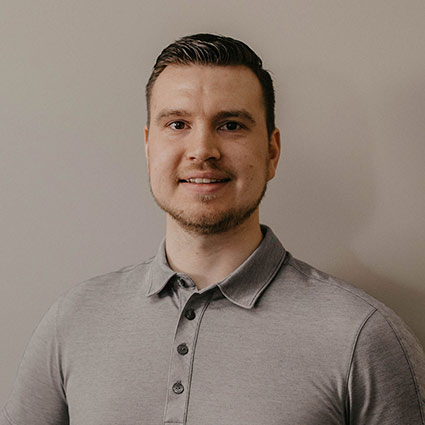 Dr. Connor graduated from the University of Waterloo with a degree in Kinesiology. He moved to California to study at Life Chiropractic College West, and graduated in March 2021. Dr. Connor grew up in Centre Wellington, and he is excited to serve and give back to this awesome community.
Dr. Connor helps practice members live a more functional and healthier life by educating them on the importance of spinal care and by providing them with exceptional, specific
chiropractic care
.
He creates a personalized chiropractic wellness plan based on every patient's needs. He analyzes the patient's neuromuscular system to find and treat the root cause of the problem rather than treating the symptoms. Dr. Connor is currently completing his specialization in pregnancy and pediatric chiropractic care as he wants to help all families live their best life.
EXPLORE OUR SERVICES

Outside the Office
When he is not at Fergus Family Chiropractic Wellness Centre, Dr. Connor enjoys golfing, kayaking, and fishing in his spare time. He also enjoys camping at different provincial parks every summer with his family.
Book an Appointment
Contact our office today to schedule an appointment with Dr. Kaminski!

Dr. Connor Kaminski | (519) 843-1500